Enjoying easy, delicious and healthy vegan dishes with less time, effort and money throughout the week is possible through proper Meal Prep and Storage. Batch cooking your favorite plant proteins, grains and root veggies on a weekend to use as your base to make various breakfast, lunch, snacks and dinner meals is the key. Find out how we do it and how they stay fresh in storage longer!
I personally allot time on a Sunday to batch-cook my food prep staples. Proteins like lentils or beans, grains like rice or quinoa, and veggies like sweet potatoes, carrots and more. I use them during the workweek to create yummy dishes by mixing and matching them with other fresh veggies, herbs, spices and sauces to create variations in my meals. It is so convenient and exciting and you will be surprised by how easy it is. If you want to know more about how I create my week-long plan of fast, meal prep, freezer-friendly meals, I have them in my book Plant Based on a Budget Quick & Easy. It will be available by March 2023.
What is Meal Prep?
Meal preparation involves planning, organizing, and preparing your meals ahead of time and consuming them in the next few days. While it may look different from one person to another, this usually involves pre-cooking and storing food portions in containers that can be served chilled or heated later on. While this was initially practiced by people who desire to eat healthier and even lose weight, it is also a very nifty and popular method of preparing meals to save time during hectic weekdays, especially for parents.
Advantages of Meal Preparation
Dedicating time during the weekend for meal preparation certainly pays off! It is no wonder that many are now hopping on this happy train. If you have not caught up yet, here are several reasons why you should consider food prepping. I'm positive that you'll feel the benefits once you get started!
The path towards a healthier lifestyle. The purpose of planning for your meals is to ultimately maintain a healthier lifestyle. By preparing what you will be eating for the rest of the week, you can standardize your portions. You can also make sure that you have the necessary amount of carbs, proteins and fat in your diet.
Cost-effective and practical. Since all your meals are already in the fridge waiting to be heated and consumed, you will less likely to succumb to impulse purchases and fast-food drive-thrus or takeouts!
An effective time investment method. Imagine not having to wake up very early to make breakfast, or rush home after a long day of work to prepare dinner for your family. This is entirely possible with meal prepping. Since you already have your meals ready in the fridge, all you have to do is either reheat them or do your final touches before serving them. Less effort, less hassle!
Easy Meal Prep Ideas
Here are some of our food prep basics that can help you start with your weekly meal plan easily. We always keep these staples in our fridge and pantry and they have made life so much easier!
Grains and Other Bases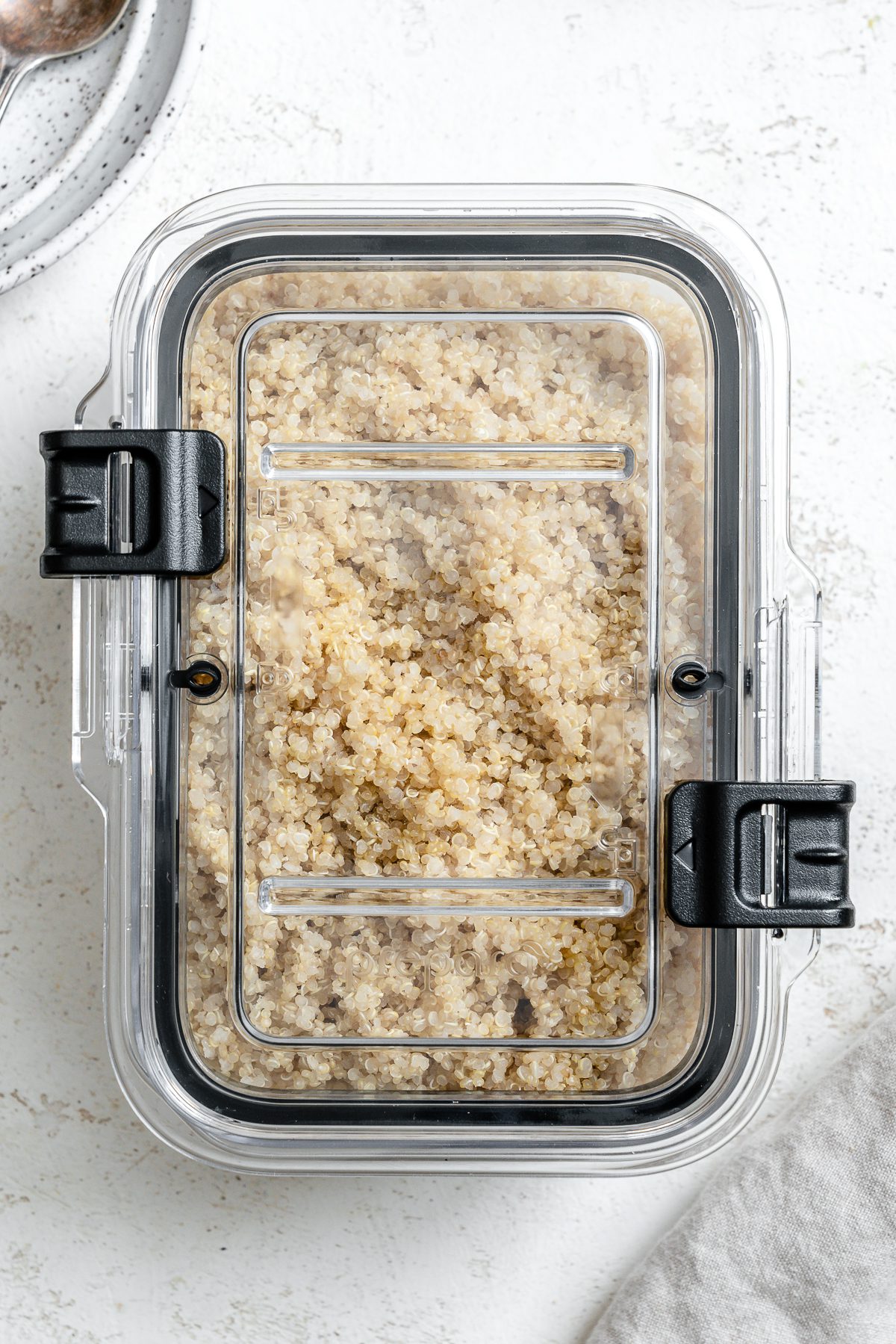 I usually cook a big batch of quinoa on a Sunday and store them to be mixed and matched with other veggies and sauces throughout the week. These grain-like seeds are one of our favorite foods to add our weekly meal prep. In fact, these are always part of our weekly rotation. Because of their mild flavor and versatility, we can pair them with Crispy Tofu and Roasted Vegetables for lunch or dinner. You can also add plant-based milk, cinnamon and fresh fruits or berries to make a nice breakfast treat. You can cook quinoa in a pressure cooker, Instant pot, or stovetop. Just combine the quinoa with water or broth and cook! Store them in airtight containers for up to a week. You can also use other grains and bases like Brown rice, Amaranth, Pearl Barley and Flour Tortillas.
Proteins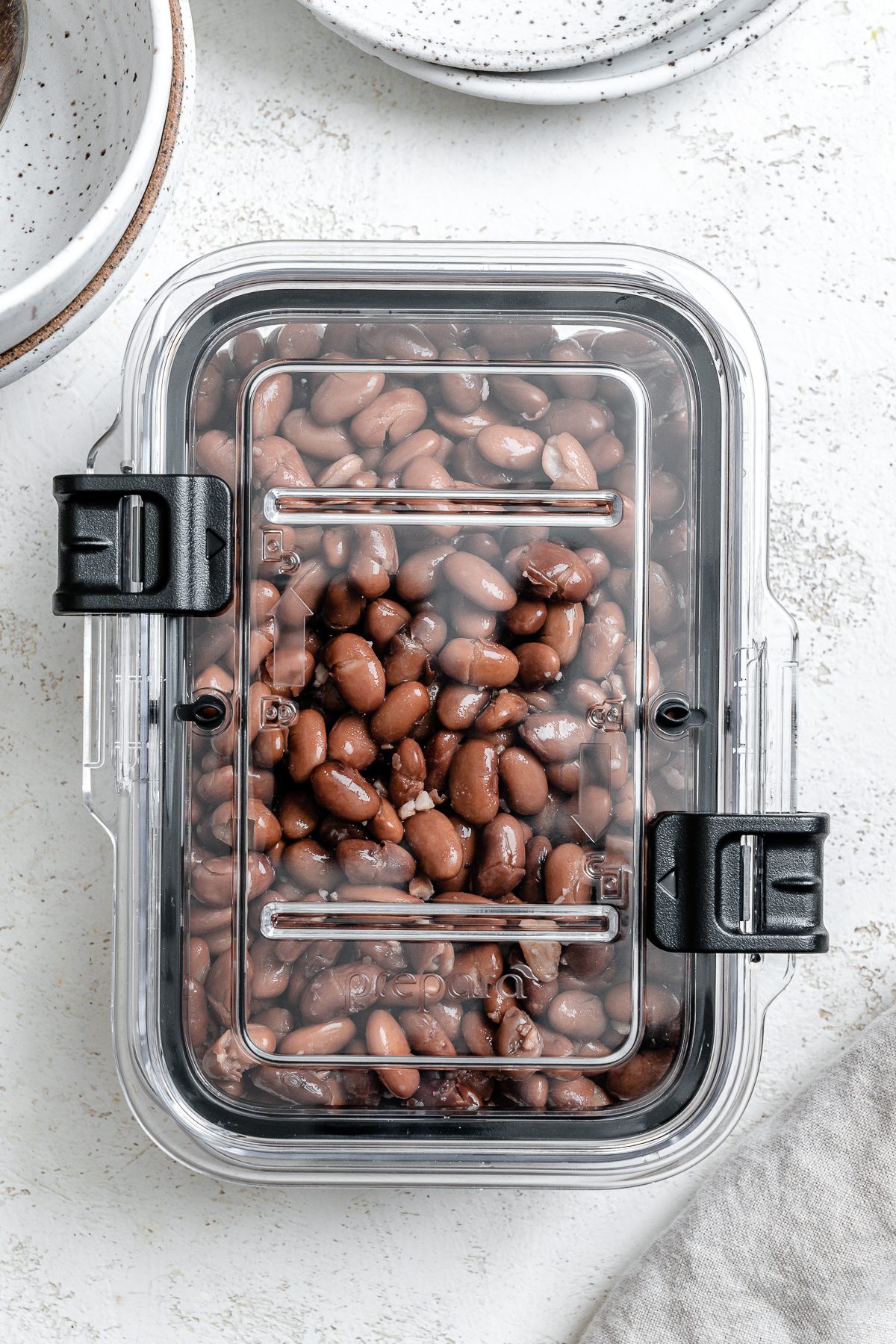 Of course, proteins should always be present in our daily meals. And beans are definitely one of the best plant sources out there. They are easy to cook, go well with other dishes and can be stored in the fridge for days. Other options are lentils, tofu, edamame and tempeh.
Vegetables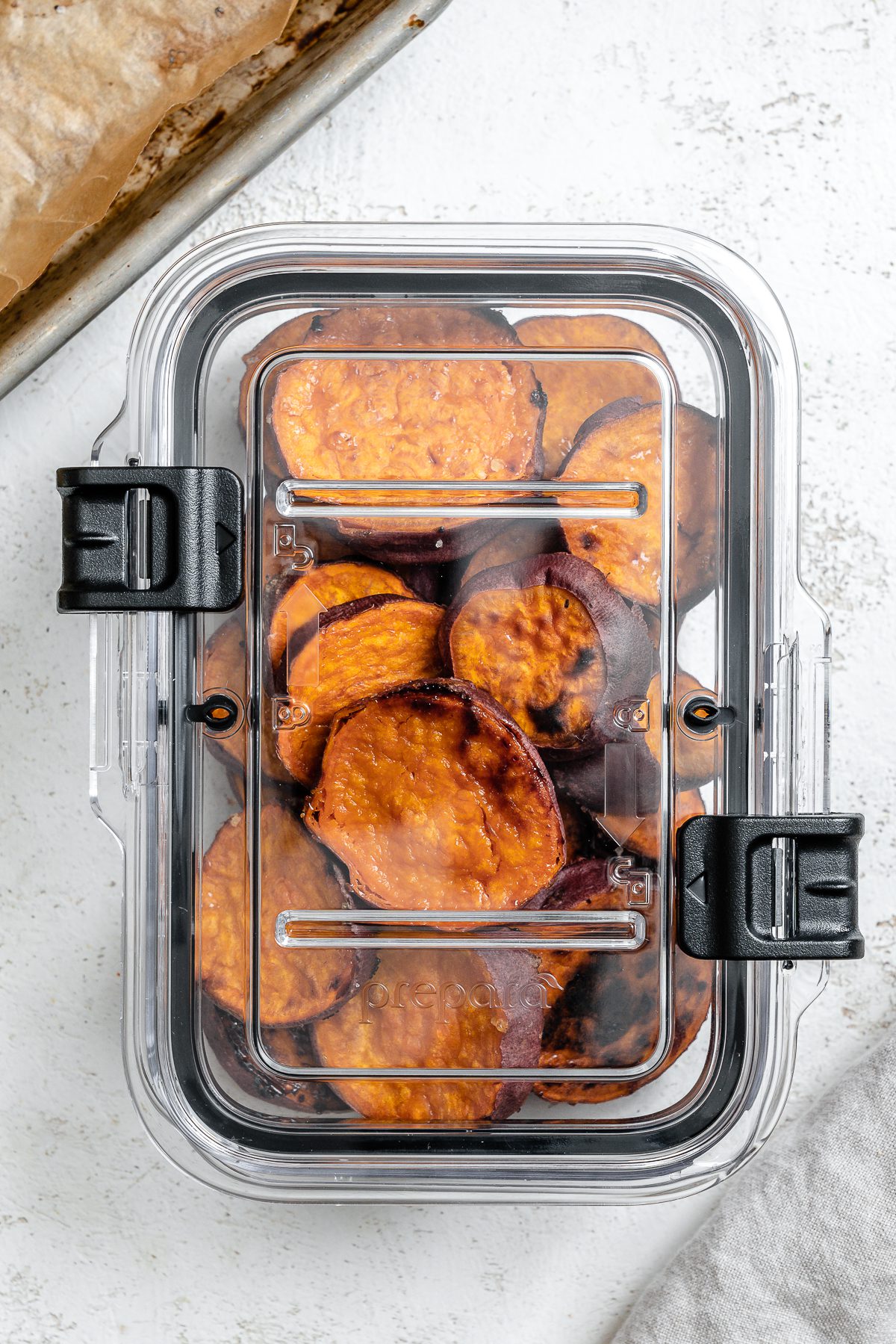 Pre-boil your hard vegetables and keep them stored in the fridge to use any time of the week! Sweet potatoes are a healthy source of carbs that you need to keep you going throughout the day. Other vegetables that you should always have on hand when you are meal prepping are onions, garlic, bell peppers, carrots, mushrooms, asparagus, cauliflower, calabacitas, etc.
Condiments
To give your bases a boost of flavor, it is a great idea to stock up on ready-to-use broths, sauces, seasonings, dried herbs and spices. Salad dressings like Maple Mustard Dressing, Classic Balsamic Vinaigrette and Sesame Ginger Dressing are a must. This Easy Miso Tahini Dressing is another great option! Having these will allow you to create variations on your dishes easily with minimal effort.
Storing Your Food - Meal Prep Storage
Of course, food storage plays a very important role in successful meal preparations. We love using Latchlok food storage by Prepara because they keep food fresh for days! These are designed to take out the air inside the container easily by pushing down on the lid. No muss, no fuss! Since food remains in an air-locked container, the flavors last longer and the contents stay fresher. You'll even hear the whoosh as the air is displaced! They come in different designs and sizes, which makes them perfect when you want to prepare your meals in various portions.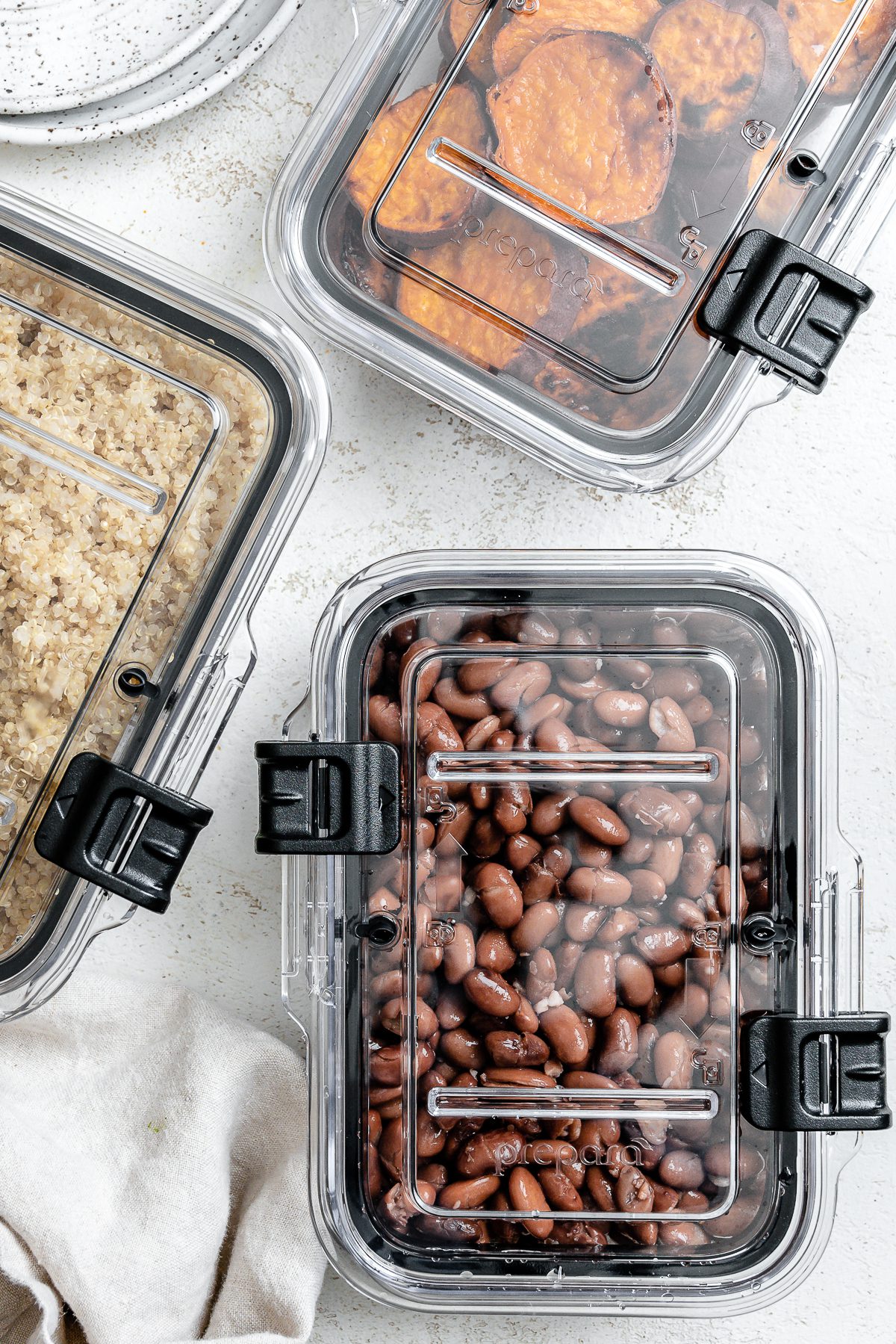 They are made of glass, stainless steel, and BPA-free plastic. You are secure in the knowledge that only glass and stainless steel contact your food. No harsh plastics! It is so easy to stock your pantry and fridge with food for the entire week or even months with these functional and aesthetic containers. They even have Herb Savor Pods that can keep your herbs fresh for up to three weeks.